Whether you're selling for the first time or you're a moving pro, buying and selling your home can be stressful. Heckenberg Realty knows this and is ready to make the process for you as smooth as possible. Follow this cheat sheet to enjoy your new home without getting bogged down by the process.
Decide if now is the time to buy and sell
One of the most important factors to consider is the local real estate market. If it's a seller's market, then you're in a prime position to sell as the demand for homes will increase the selling price of your property. If it's a buyer's market, then you'll be in a better position to find a home you like at a fair price. It's okay if your own plans or the market trends make waiting for the right type of market unfeasible.
Another factor to consider when going through the home buying and selling process is
seasonality
. People usually like to buy in the late spring and summer, as they don't have to worry about school schedules. Also, buying in the winter can be difficult when trying to move in harsher elements like snow and rain.
Ultimately, it is up to you to decide when to buy and sell. Some
personal factors
that may impact when you make the step to buy and sell are your own timeline, your financial situation, and the condition and equity of the house you currently own. Once you've planned for these things, you're one step closer to searching for San Mateo real estate.
Weigh when to buy and sell
Whether you decide whether to buy before selling or sell before buying, Heckenberg Realty is invested in the decision that's right for you. Weigh the following pros before deciding which path is right for you.
Buying before selling
One of the biggest upsides of buying before selling is that you have a
place to live
once you sell your property. Finding a month-to-month rental can be difficult and costly if you need to house a larger family or pets. You also cut down on moving time, as you can move directly into your new home instead of waiting to move after selling. And you can take your time to find a house you really love.
Selling before buying
The biggest upside to selling before you buy is not worrying about having two mortgages. You'll also have a better understanding of the price range to look at when buying a new house since you'll have the home equity of the sale. This can also make it easier to qualify for a new mortgage. If you have a place to stay after you sell, you can take your time looking for a new home.
Work with a real estate agent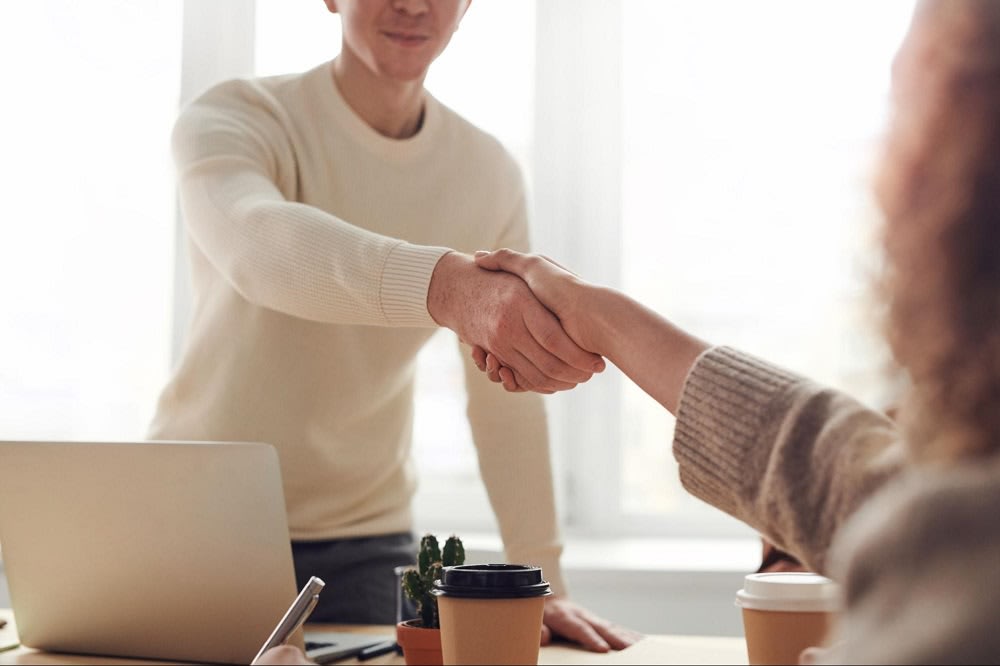 When you're getting ready to buy and sell your home, having a real estate agent like those at Heckenberg Realty is a serious asset. When getting ready to sell your home, real estate agents will be able to help you with
things
like staging, photography for marketing your home online, coming up with a competitive price for your home, and finding buyers. They'll also help you with listing and showing the house.
Real estate agents are just as valuable when buying a home. They'll have a deep knowledge of the area you're interested in, and can find many homes that fit your needs. A real estate agent will also help you through the paperwork that comes with closing and will be able to read and explain contracts for you to help you make the best decision.
Prepare your home to list
Preparing your home to list is crucial to attracting the largest number of buyers to your property. One thing to do is
stage your home
. Deep clean by mopping, vacuuming, removing stains from the carpet, and dusting off cabinets and shelves. Declutter by donating and throwing away items you don't use, and rent a storage unit to keep large pieces of furniture and boxed items. Increase curb appeal by maintaining landscaping, power washing walkways, and freshening up the front entrance. Depersonalize spaces by taking down family photos and packing personal items.
You'll also want to prepare your home by making
repairs
. Before you can sell, a potential buyer will often get a home inspection. Depending on what's found, it can seriously impact the sale price of the home. Complete small repairs like filling holes in walls, fixing leaky faucets, and replacing broken light bulbs. Then consider what big repairs to do (if there are any) such as fixing the roof, repairing old or damaged plumbing, fixing electrical problems, or repairing anything that may be a deal breaker for a buyer.
Get pre-approved before buying
Getting
pre-approved
for a mortgage or loan makes the buying and selling process much smoother, as you won't have to worry about how you'll be funding the transaction. If you're buying and selling simultaneously, an option to consider is a
bridge loan
. A bridge loan "bridges" the space between the home buyer's new mortgage and the sales price of a new home. Make sure you have enough equity for this to be an option before considering it, as the loan is secured by the buyer's current property.
If you're buying before selling and don't have the extra cash of a sale, another option for making a down payment is a
HELOC
. A HELOC also uses the value of your home as collateral, and you can pay it off with the sale of your home. With these steps, you'll be ready to move into San Mateo real estate.
Ready to search for San Mateo real estate?
With this cheat sheet for buying and selling your home, you're well on your way to understanding the home buying and selling journey. When you're ready to find your dream home, contact one of the experts at
Heckenberg & Realty Associates
to guide you through the process.